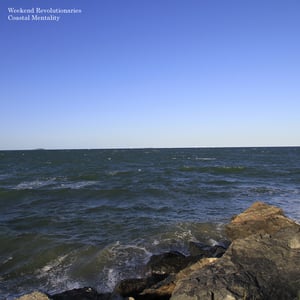 $

19.99 - On Sale
LIMITED TO 20 COPIES
'Coastal Mentality' is the debut studio album by the current incarnation of Australian one-man-band Weekend Revolutionaries. It will be released worldwide on April 27, 2011. The physical release will be limited to just 20 copies and will be available exclusive to the Weekend Revolutionaries Big Cartel Store.
'Coastal Mentality' is an emotive synth-based album with ambient elements, and seeks to explore the inextricable relationship between atmospheric weather and emotion. Recorded over 6 months between September 2009 and March 2010, 'Coastal Mentality' contains 14 tracks of ethereal synth-pop and introspective ambient music.
From the lush soundscapes of 'Lucid Experience' and 'Union Square', to the atmospheric breakdowns of 'Rain Shadow' and 'Away', and the anthemic pop of 'Dreams Run Dry' and 'Haze', 'Coastal Mentality' combines catchy pop melodies with downtempo ambient sounds to create a unique mix of optimism and reflection.
Postage is $5 to NSW, $7 to Australian locations outside NSW, $10 to Asia and $12 to Africa, Europe and the Americas.