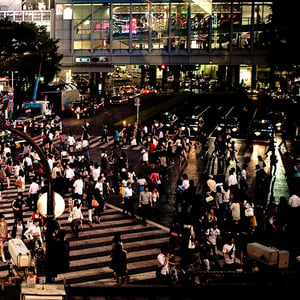 $

19.99 - On Sale
ONLY 20 COPIES OF THE PHYSICAL VERSION WILL BE MADE, WITH THE FIRST 5 SIGNED BY WEEKEND REVOLUTIONARIES.
'Movement' is the 4th studio album by Australian electronic music project Weekend Revolutionaries. Written and recorded over the course of 2 months between November 2010 and January 2011, the album is the most fully realised long-player in the Weekend Revolutionaries catalogue to date.
Consisting of lush, emotive soundscapes, propulsive club rhythms and urgent lead lines, 'Movement' is an examination of the connections developed between human beings in city life and the physical concept of moving from one place to another, particularly the urban commute in the metropolitan sprawls of places like Tokyo and London.
Stylistically 'Movement' could be considered a hybrid of the reverb-drenched 80s revivalist sounds of chillwave and the Balearic house music of 90s Ibiza, while retaining a sense of undeniable modernity. Certain elements hark back to the excitement and unpredictability of the Madchester rave scene and the exotic sounds of European underground disco. The sounds of New Order, M83 and Delorean are all recalled at various points in the record.
'Movement' evokes nostalgic memories of club culture and heady all-night raves beneath seemingly endless sunsets and transports the listener to a different time and place with every song. There is an undercurrent of the urgency and tension of inner city nightlife running throughout the record. Most importantly, 'Movement' is certainly the most developed, forward-thinking, captivating and immersive Weekend Revolutionaries record yet.