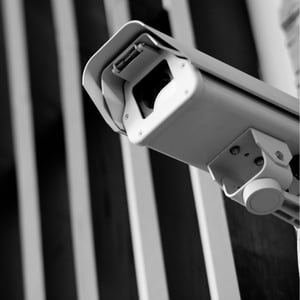 $

19.99 - On Sale
LIMITED TO 20 COPIES
Recorded between July and October 2010, the third installment in the Weekend Revolutionaries trilogy is entitled 'Surveillance'. The sound of the record is influenced by genres of music such as dubstep and jungle as well as the traditional Weekend Revolutionaries sound. The physical release will be limited to just 50 copies and will be available exclusive to the Weekend Revolutionaries Big Cartel Store.
The idea of the album is that each song is a chapter of a story, following a nameless, faceless character through a journey based on the fact that wherever we go we are being watched, be it surrounded by nature (the rain and storms), urban environments (train stations, factories) or even in transit from one place to another. The paranoia of being under constant surveillance is represented in the opening track of 'Beneath', where even in the apparent solitude of nature (in particular, rain), the persona cannot escape the feeling of being watched. 'Beams' is a sort of orientation, where the character tries to work out their place in the world. The first attempt at escape occurs on 'Stations', where the character attempts to find solace by jumping aboard a train. The attempt is unsuccessful, and the character finds himself/herself still trapped in the city. There is a sense of tension present throughout the album, best epitomised by the track 'Air Vent', where the crackles and hisses reverberate back and forth. On 'Transit', the character takes a flight out of the city in order to escape the paranoia and tension of constantly being watched, and this time the escape is successful, as the blissful feeling of having finally broken away on 'Surface' shows. The journey from 'Beneath' to 'Surface' is only complete at the end of the record.
The digital version of the album can be purchased here.